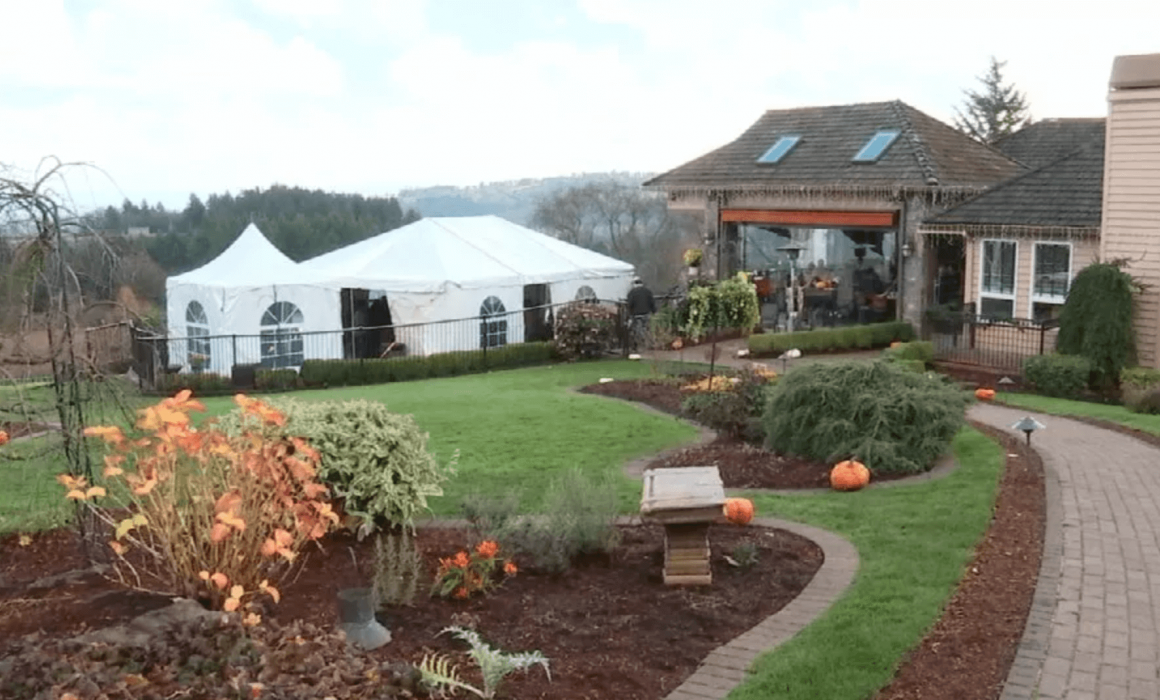 Blakeslee Vineyard Estate was featured on Fox 12 News as a highlight on Oregon's Wine Country Thanksgiving!
---
Here's the full article:
SHERWOOD, OR (KPTV) –
While many shoppers headed to stores looking to find a great Black Friday deal, a number of wine lovers decided to skip the crowds and instead headed to the Willamette Valley to enjoy the fruit of the vine.
The event, called Wine Country Thanksgiving, has been going for 35 years, and this year more than 150 wineries across the valley opened their cellars and tasting rooms Friday for different Thanksgiving-themed events.
Each winery celebrated with its own flare, offering special tastings, food pairings and holiday discounts.
Blakeslee Vineyard Estate in Sherwood offered live music, s'mores, and even Black Friday wine sales.
"We are having a magic s'mores weekend. We're selling gourmet s'mores, we're serving hot mulled wine, we're selling Santa Pants," owner Sheila Blakeslee said. "People can buy our Santa Pants and put whatever wines they want in each leg of the pants."
"It's a good opportunity to be buying some wine for the holidays," Owner Bill Blakeslee added.
The Wine Country Thanksgiving event lasts through Sunday, and for more information on the event and on the wineries participating, visitors can log on to WillametteWines.com.